KitKat Club Berlin Combo: lend any 2 items for 100 eur
Regular price
Sale price
$109.00
Unit price
per
Sale
Sold out
Introducing the KitKat Club Berlin Combo: Leather Harness Piece and Mesh Playsuit

Are you ready to embrace the vibrant and daring spirit of the KitKat Club Berlin? Unlock your inner seductress and make a bold statement with our exclusive KitKat Club Berlin Combo, featuring a captivating Leather Harness Piece and a tantalizing Mesh Playsuit. Elevate your outfit to the next level and leave a lasting impression on the dance floor of this legendary nightclub.

The KitKat Club is renowned for its unique dress code that celebrates freedom, expression, and sensuality. With our combo, you can effortlessly embody the essence of the KitKat Berlin dress code and discover a world of uninhibited pleasure. Our German lingerie-inspired designs ensure you feel confident, empowered, and ready to explore the depths of your desires.

Here's how it works: Choose any two items from our extensive collection and add them to your cart. At checkout please add a note: "KitKat Club Berlin Combo".Pay the full price of the selected items, and we'll ship them directly to your doorstep. You have five glorious days to immerse yourself in the KitKat experience before returning the items to us.

The cost of lending this unforgettable combo for five days is only 100 EUR. We kindly request that you ship the items back to our atelier in an excellent condition, ensuring they are clean and meticulously cared for. To safeguard against any unforeseen circumstances, please insure the parcel in case of loss during transit.

Once we receive the items back, our team will assess their condition. If everything is in order, we'll deduct the 100 EUR lending fee from the amount you paid and promptly return the rest to your account. The payment release usually occurs approximately 24 hours after receiving the items. Please note that it may take 4-5 business days for the money to appear in your account.

Immerse yourself in the allure of the KitKat Club Berlin and let your authentic self shine through. Wear our exquisite combo with confidence, embrace your desires, and make unforgettable memories on the dance floor. We would love to hear about your experience, so feel free to share your feedback with us.

Unlock the doors to a world of uninhibited freedom. Choose your two favorite items, step into the spotlight, and let the magic of the KitKat Club Berlin envelop you. Order your KitKat Club Berlin Combo today and discover a realm where fantasy becomes reality.

**Important Note: Shipping and Return Policy**

We are delighted to offer complimentary shipping of the item directly to your doorstep. Alternatively, you have the option to self-pick up the item from our atelier, allowing for a more personalized experience.

Please note that the responsibility for returning the items lies with you. Kindly ensure that the items are sent back to us within the agreed-upon timeframe of 5 days, starting from the moment you received your order. The 5th day marks the deadline for shipping the item back to us.

Should the return period not be respected, an additional fee of 15 EUR per day will be charged until the item arrives safely back at our atelier.

To ensure a smooth and satisfactory experience, we urge you to handle the items with care during the lending period. In the unfortunate event that the item is received broken or in a less-than-ideal condition, we regret to inform you that the original sale will be considered final, and no refund will be issued. However, should such a situation arise, please do not hesitate to contact us promptly. We are committed to finding a suitable solution and resolving any issues together.

At our core, we prioritize your satisfaction and strive to provide you with a memorable and enjoyable lending experience. Thank you for choosing our KitKat Club Berlin Combo; we are confident that it will elevate your time at the KitKat Club Berlin to new heights. Should you have any questions or need further assistance, please feel free to reach out to us. Your delight is our utmost priority!
Materials and details

Harnesses: made from fine italian leather, soft grain, handcut into stripes of various widths. The thickness of the leather is 1.6 to 2 mm.

Bralettes: Mix of synthetic and natural fibers, from ethically sourced materials.Signature satin elastic strapping.Soft triangle cup style Adjustable underband and shoulder straps.
Dimensions

All our items are crated per order. It means that after you place your order i will start cutting the material to create your item.

Do you know your bra size?

       In this case, pick your regular size from the menu, or contact us for your 100% custom made item.

 Don't you know your bra size?

       It is ok, you and 85% of women don't know their correct bra
size. In this case, pick your size from the latest bra that you bought
and send us a mail for your own free digital fitting session. Also, you can book an appointment with our designer.
Care information

Leather: please do not wash your harness. Use a soft moisturizer on a piece of cloth and show some love to the leather straps. The metallic accessories can be revived using a nail file -the soft grey color from the nail block.

Lingerie:Hand-wash in low temperature. Don't tumble dry or bleach.
Share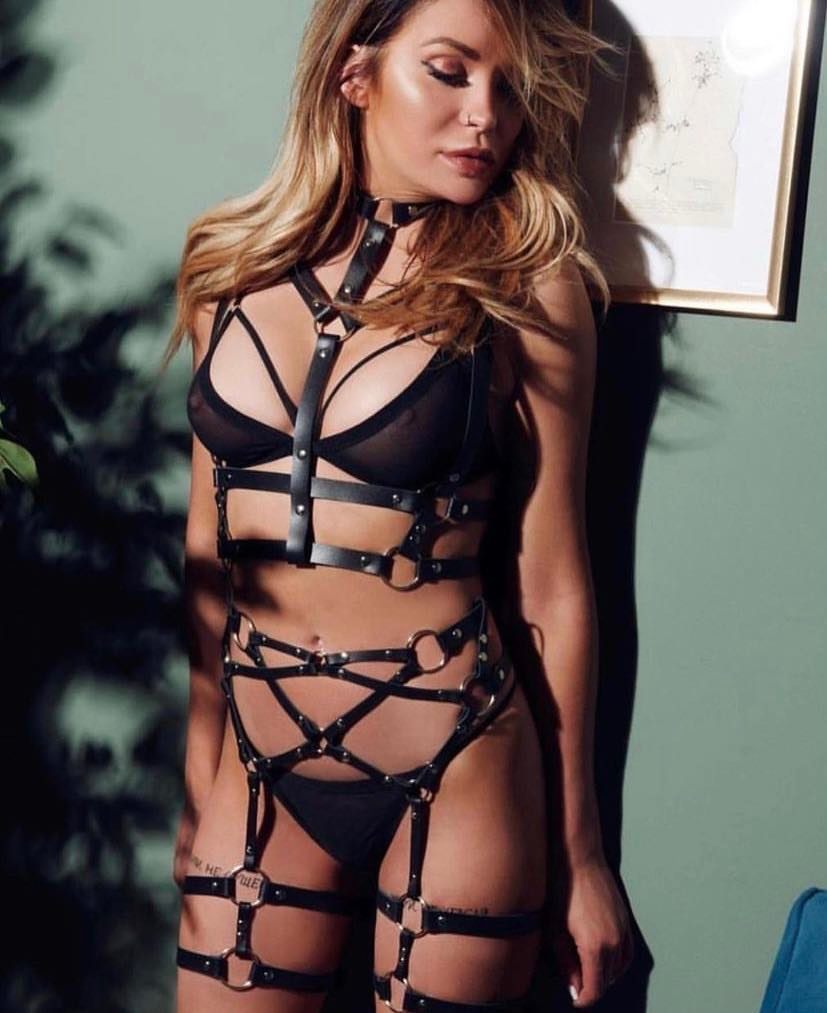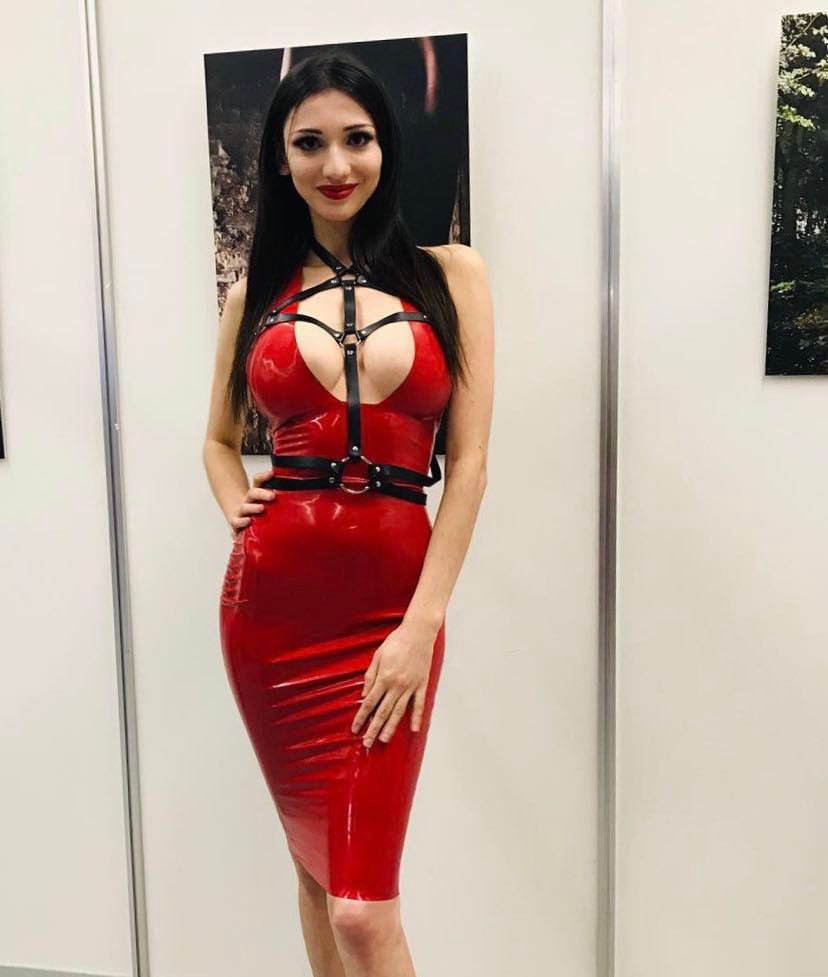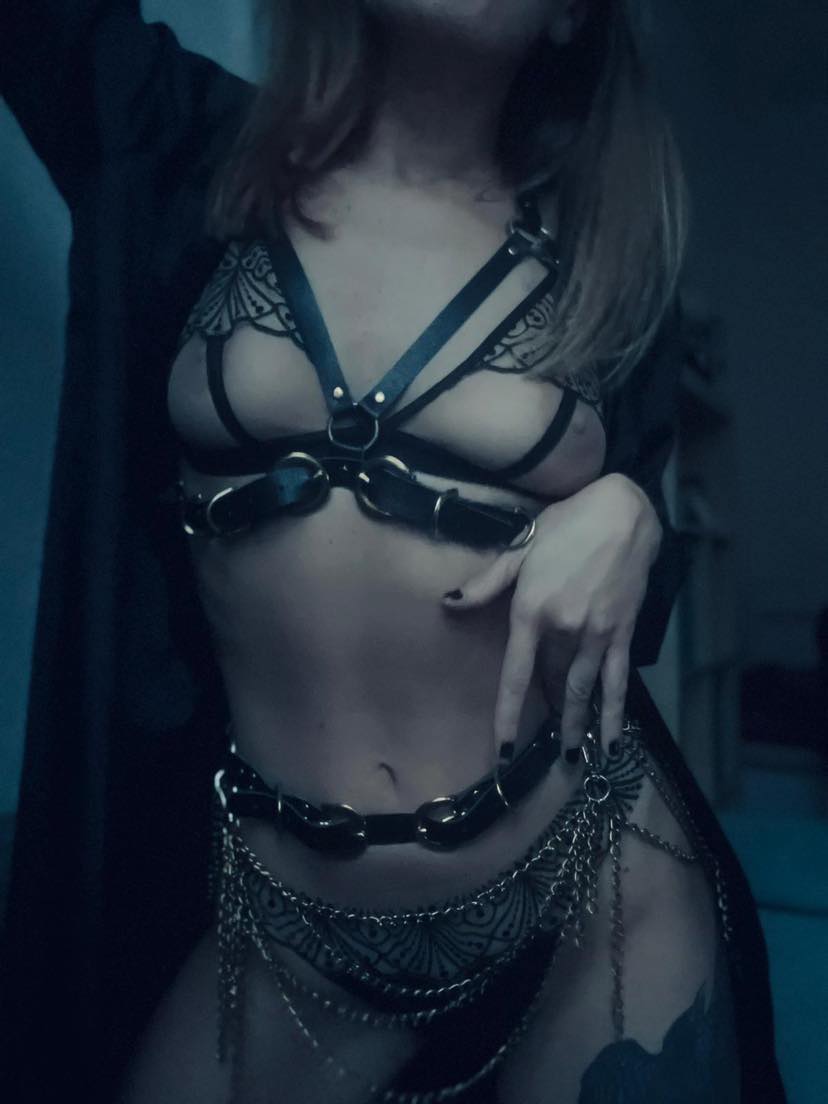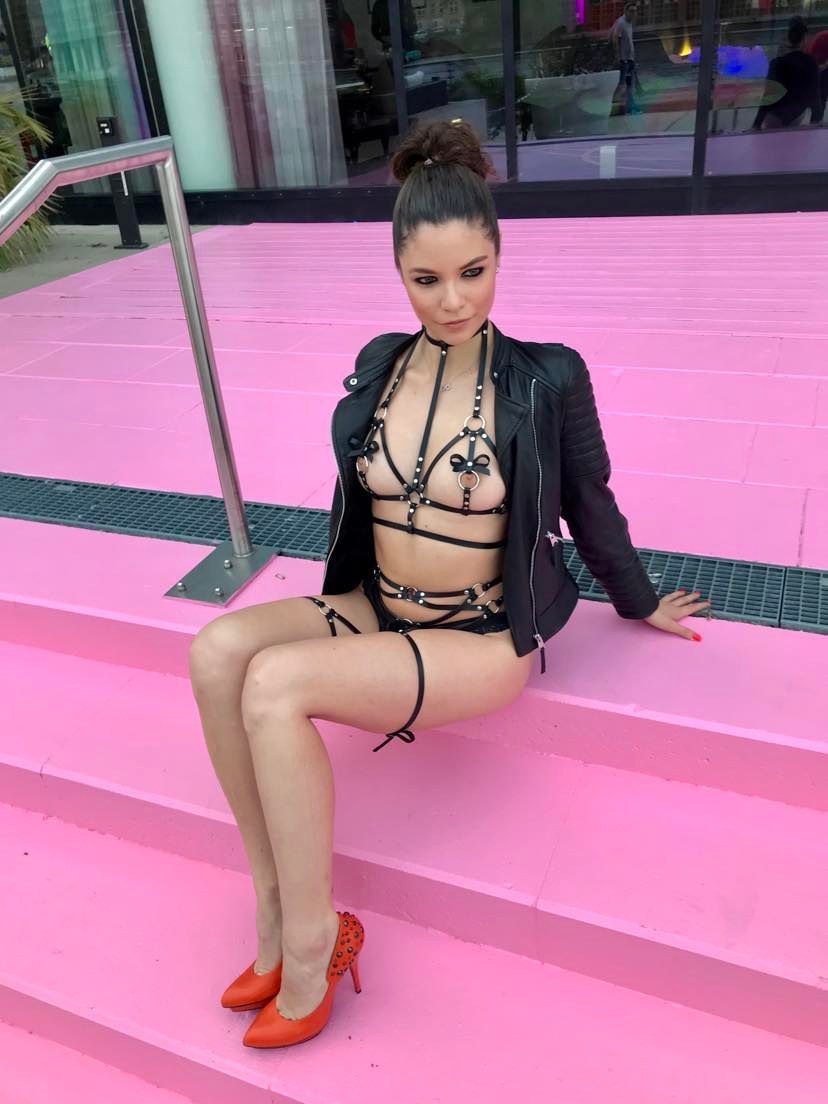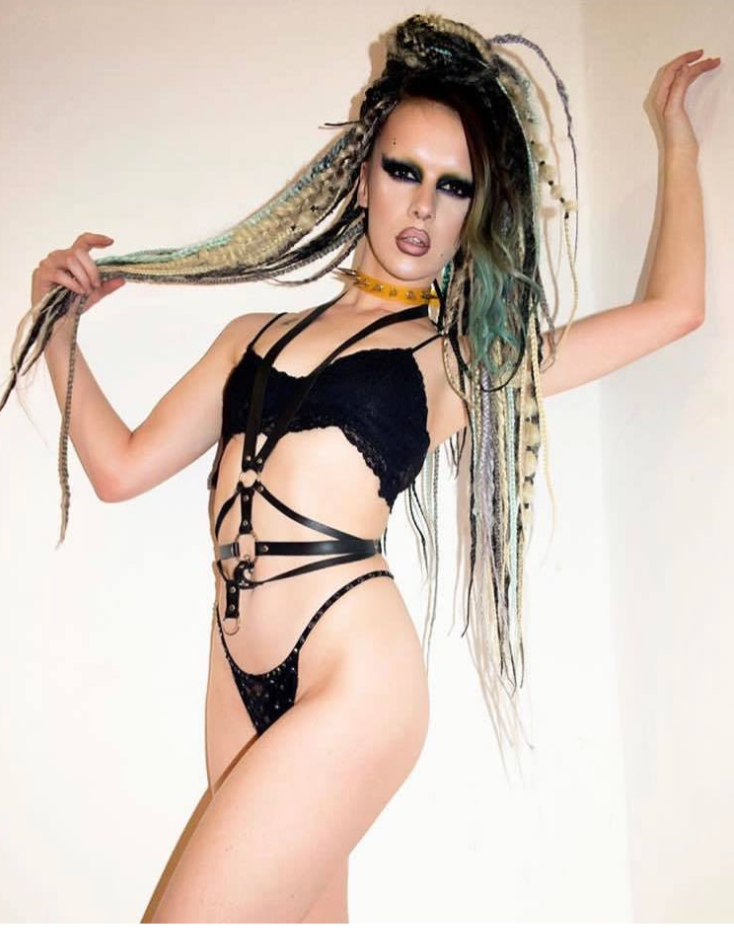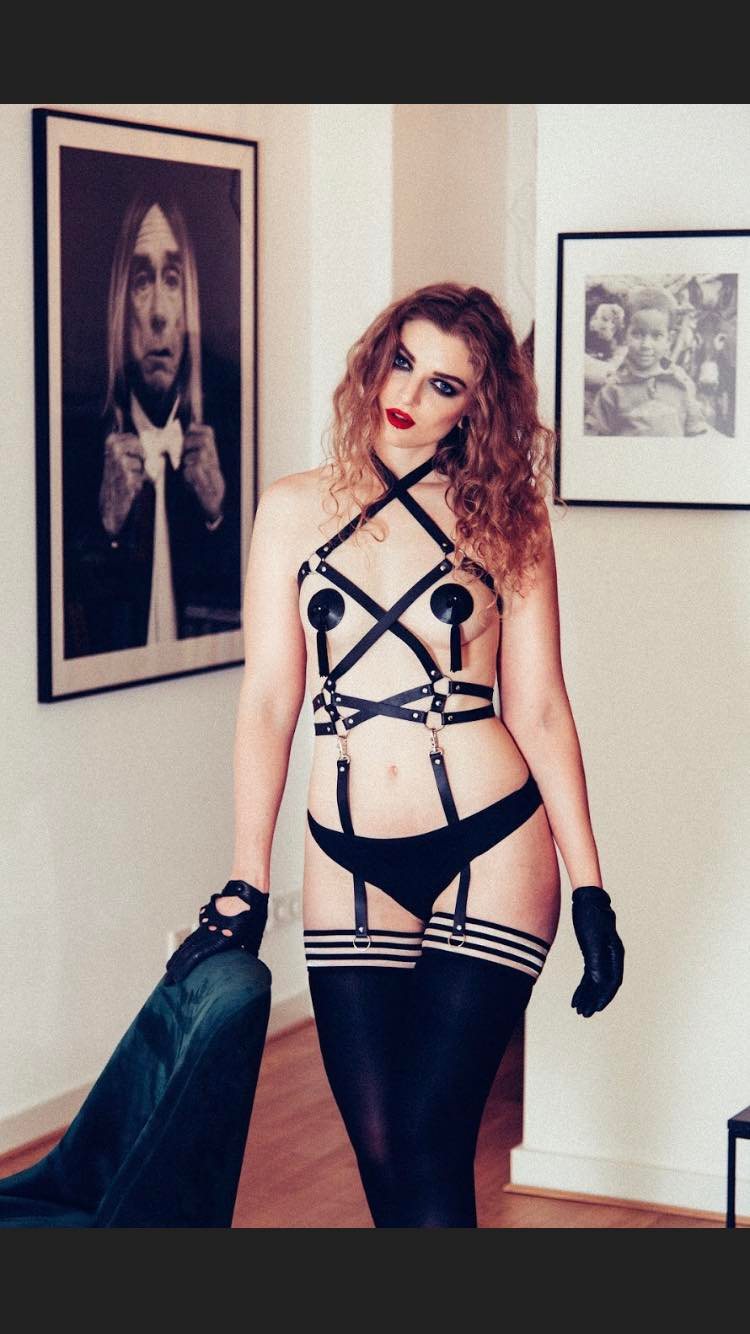 Made by women for women
All our items are created custom order only after an order is being placed.
No stock and zero waste.
Find out more